Training for Machu Picchu Trek
General Levels of Fitness for the Inca Trail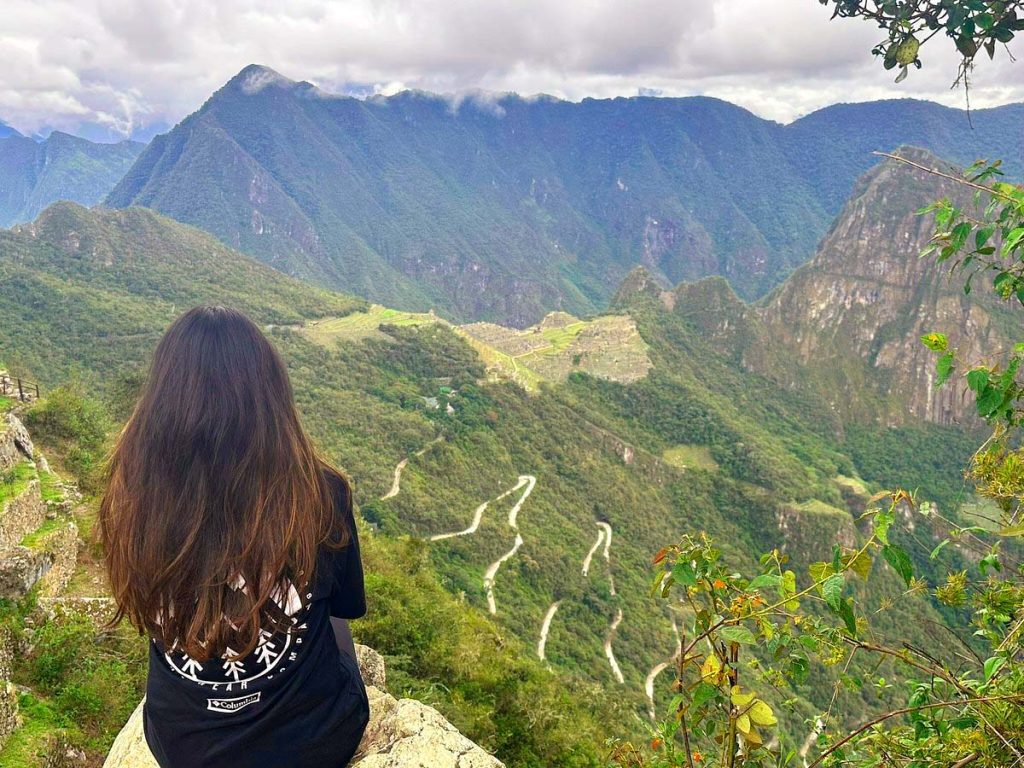 The traditional Inca Trail is the most famous trek in all the Americas, due to its historical importance and indescribable landscape beauty along the route, passing through the numerous archaeological complexes built by indigenous hands of the Inca civilization. The Inca Trail is part of the network of ancient roads that have as their destination the wonder of Machu Picchu. To enjoy it to the fullest, it is highly recommended to acclimatize and prepare before.
The people who have good physical condition and practice some sport or consistent exercise, will not find this route to be complicated, even if it implies walking many hours and in rough routes of rugged and flat reliefs.
But for those people who are not accustomed to extreme physical exertion, this trek could present complications of fatigue and tiredness en route which are completely normal but a bit annoying if they are in excess. The paramount thing before embarking on this incredible route is to prepare physically to accustom the body to the activities of physical effort.
For those who have plans to take a walk on this impressive route, here are a training program for hiking the Inca Trail and some tips before undertaking this impressive adventure.
Training for the Inca Trail to Machu Picchu
The training for the Inca Trail to Machu Picchu trek begins taking into consideration the physical condition, in which it is currently located. It is necessary to organize, specialists recommend to begin to prepare 6 months before your trek.
The muscles become stronger, if they are trained regularly and above all adequately. Start with daily walks and runs, so that your muscles will generate resistance, increasing the degree of difficulty little by little; which will gradually strengthen your physical state and especially train the heart muscle, causing it to pump blood more efficiently and have more oxygen.
To be able to perform the walk, your heart, muscles of the back, hips and feet must be strong, so that you can climb more easily and use less oxygen; consequently, altitude sickness will have no effect on your body.
Where and how to train for hiking the Inca Trail?
The answer depends on your preferences, your lifestyle and where you live. If you live near pleasant terrain for walking and or running, you must have considerable self-discipline and proper footwear may be all you need. Consider acquiring a heart rate monitor to make your training more systematic. Try to go out with a friend who also wants to get fit: if your training needs and rhythms are compatible, they will motivate each other.
If brisk walking or running does not work, try to find a combination of activities that you like and can do frequently (three times a week); for example: dancing, cycling or swimming. Consider going to a gym, where you can monitor your progress and fitness. It is important to compliment your training with walks that contain ups and downs, on rough terrain. Drink plenty of water before, during and after your sessions.
When and what exercises to do often?
You do not have to become an exercise addict, to do these walks, but if you are in shape, you will enjoy this experience more. Start training for Machu Picchu trek long before your departure: if you are not very fit, it is better to start with 3 to 6 months in advance. If you smoke, leave it at least until after your trip.
The best frequency to do the training is every two days: the body needs a rest day to extract the maximum benefit from the training session. Three times a week is the goal of a training period. Before leaving, make longer sessions and stop training one to two days before leaving.
Getting used to the altitude is Important
Many people who come to Cusco live in low-altitude cities and can experience feelings of altitude sickness during the trip. That's why we recommend you stay in a higher city, such as Cusco, at least two days or more before the walk so that your body gets used to altitude, climate and oxygen levels.
Recommendations for training for for the Inca Trail and enjoy your hike.
Use the same mountain boots that you will use for the trek to Machu Picchu. This will make it easier to walk, and many times new shoes or boots can be uncomfortable when you start using them.
If possible, practice hiking that has the same difficulty as the Inca Trail. Practice and physical exercise are important.
The most important muscles that you will use on the way are those of the legs, so it would be good to walk, run, and among other leg exercises.
Try to walk uphill or climb stairs, because the Inca Trail is steep with tons of steps. Additionally, walk for long periods of time without having to stop, since the Inca Trail lasts 6 or 7 hours per day one day. Other exercises also help, but we insist that the legs are the key to travel the Inca Trail.
The water during the previous training for Machu Picchu trek is fundamental. During your workout, hydrate before, during and after exercise. Try to drink drinks that help you recover both water and minerals that your body loses in sweat.
Also, avoid unhealthy foods and smoking before doing the Inca Trail. This will make it easier not only to walk, but also to adapt to the altitude.
For the Inca trail avoid carrying too many things in your travel backpack. The walk lasts four days and your back has to endure all day. SAM Corporations includes extra porter which will he very helpfull.
Last but not least, rest for some time to get used to the altitude when you arrive in Cusco Peru.
Hiking tours to Machu Picchu
Many are the routes that take you to Machu Picchu, but none is like the Inca Trail Tours, the most famous hiking trail in the Americas. After flying from the capital of Perú, Lima, you will arrive in Cusco to walk for four days along a path through forests and dense fog, millenary stone steps and discovering the ruins of ancient fortifications and Inca cities, and all the time enjoying majestic views.
If you want to visit Machu Picchu, we recommend you to book your Machu Picchu Ticket in advance, so you will enjoy your Vacation in Machu Picchu without any stress.
When is the best time to hike to Machu Picchu?
The best season is during the dry season, which covers the months April to the end of September. In October the rains begin and you can find Machu Picchu covered by clouds. If you travel in June, we recommend you to book the Inti Raymi Tour that takes place in June 24th, and also hike the Palcoyo Mountain Tour, which is an incredible Rainbow Mountain located in the Andes.