Lima Nightlife; Best Cocktail Bars, Breweries, & More
The Lima nightlife can be described as electric, vibrant and full of atmosphere. The night time scene has everything to offer from elegant upscale spots, to trendy clubs and rooftop bars. It suitable for all types of people, they have spots that are laidback, others offer live bands, live shows or just a good dose of music for some late-night dancing and drinking.
There are two distinct neighborhoods that guarantee a good time and are reasonably safe, namely Miraflores and Barranco. These neighborhoods are also pretty convenient for the non bilingual travelers because it's easy to get by with very little Spanish.
Here are some useful tips for having a great time around the city and Lima Nightlife.
Avoid when possible, partying alone. Hostels are a great place to meet fellow travelers to paint the town red with.
Upload a rideshare app before hitting the town. Its more convenient and safer to request a rideshare when you are ready to call it a night.
Stick to safe neighborhoods like Barranco and Miraflores
Pre-game. Drinks are a lot pricier than in other parts of Peru. The party in Lima usually starts around 10pm/11pm, until the early hours of the morning. So, grab some drinks at your hostel/hotel before heading out and this will also help you save some money.
Finally, search social media for any upcoming events with a lot of people attending.
Best hostels to start your Lima Nightlife out
Loki Hostel – Located in the heart of Miraflores, its vibey and packed with other single travelers. Drinks are cheap and its possible to party here even if you are not a guest. If you are a non-native, just show ID at the door and you good to go
Kokopeli Hostel – This is centrally located in the bohemian neighborhood of Barranco. It's surrounded by great bars, clubs and eateries. It´s also a few blocks from the Metro bus line, making it easy to access other areas if you wish to change locations.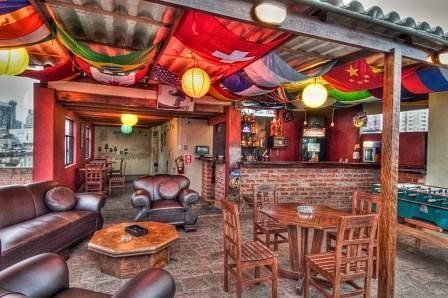 Recommended Dive bars
Houlihan´s Irish Pub – Irish pubs always make great dive bars for a good pint of Ale or a plate of fish and chips. This pub has a great atmosphere and always has a descent crowd throughout the week.
The old Pub– Its themed from a typical English pub. Its patrons are an eclectic mix of Peruvians and foreigners. They usually play main stream English music, the staff can all speak English and food is familiar western foods. If looking for a bit familiarity, then it's a great spot to stop for a beer.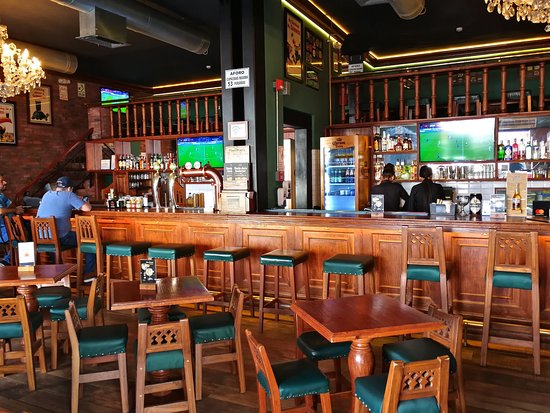 Popular clubs
Ayahuasca bar – This amazing place, is filled with eye-catching lighting and a creative exterior. It's a bit on the pricy side, but the music and ambiance are not to be missed.
La Noche – Enjoy a varied lineup of entertainment. This cool spot organizes concerts, plays and sometimes comedy shows. Best of all its located right in front of the Metro bus station.
Bizarro – This is one of the busiest clubs in Lima, its most popular day being a Wednesday. It has two floors that play two types of music. Normally its packed with travelers, energy and fun.
Mute – Is an upscale club in Chacarilla. It's a great place to dance, but remember to bring plenty of money because it's on the pricey side.
Tips for Going Out in Lima
Casual drinks with friends can be had at any hour in Lima, but don't be surprised if a bar or venue seems empty around 8 p.m.—the real partygoers don't turn out until 10 p.m.
Theft is an issue in Lima, and walking home late at night is not recommended, even if it's within the same district. Keep in mind that buses stop running before midnight and street taxis are not reputable; instead, use rideshare apps that save your "home" address.
Open-container laws exist in Peru, however it is yet another regulation that is not strongly enforced. It is common to pass someone or a group on the street drinking a beer on their way to a party or event. Only if you are making a scene or being rowdy will local authorities bother to say anything.
In the case of tipping, do not do as the locals do (in other words, leave a tip). Not until recent years was there a tipping culture in Lima, and it remains a hard habit to begin for many Limeños. Tip bartenders and waitstaff at least 15 to 20 percent.
See the Cusco nightlife informtion here!