Why Should I hike the Huchuy Qosqo Trek
The Huchuy Qosqo Trek is something you should really try to fit in time for when visiting Cusco. It's a beautiful route far less traveled and you get to see some very interesting things along the way like vast lakes, llamas, Inca cities etc. Today we're going to look at ten reasons why this trek needs to be one of the activities you choose when in town, so let's begin.
Huchuy Qosqo is one of the most intact and least visited Incan sites in Southern Peru. Aside from the sites scattered throughout the Incan Trail- Huchuy Qosqo is as good as it gets, but this hike can easily be completed in a single day and requires no guide or official government permits. It's perfect for travelers on a budget or time-crunch.
The path snakes its way through a variety of landscapes beginning in the clay streets of rural Peru and climbing to a towering 15,000 feet above sea level. This trail isn't necessarily difficult, but it is particularly beautiful on a sunny afternoon. You'll get expansive views of the Sacred Valley and unrivaled views of the small towns far below, towering mountains and sweeping green valleys dotted with cacti and small waterfalls before reaching the Incan site.
It's Not a Busy Route
If you are a person who doesn't like crowds and enjoys to be surrounded by pure nature instead of a group, this is the hike for you. The groups tend to be very small or it may even just be you. You also rarely see others along the way. It's perfect for some peace and quiet while walking.
You will also get a much more personalized tour this way. You'll be able to speak more with the guide and ask all the questions you want. It's basically like a private tour for the same price as a group tour. This leads us nicely on to our next point.
See the detailed itinerary here!
Experience Small Andean Villages (Cultural trek)
On most treks, you may come across tiny communities, and on others there are none at all! On the Huchuy Qosqo trek, you get to stay with a typical Andean family and see how they live. You will get to see how they cook and share their meals together while you taste the lovely food. This is a very culturally immersive trek to Machu Picchu.
Along the route, you will also pass through small villages where you'll often see locals who will say hello to you. They are very friendly people and it's a unique experience that a lot of visitors don't get. It's perfect for witnessing the day to day lives of those who live up in the hills.
It's a Short Trek
Even if you go for the trek that ends up in Machu Picchu, it's only 3 days. There are also 1 and 2-day options. This is perfect for the tourists who don't have a lot of time in town but still want to see Huchuy Qosqo and Machu Picchu while doing a trek.
Even though, we still recommend a day in Cusco beforehand to get accustomed to the altitude. Any hike at this altitude will be more challenging than one at a lower level or even sea level. You will need to take all precautions.
Explore An Inca Archaeological Site That Is Rarely Seen!
Huchuy Qosqo is an incredible archaeological site that very few visitors actually get to see. A lot of people crave unique opportunities like these, and going on this trek is a wonderful way to see something different.
More and more agencies are starting to do this tour, so it's a good idea to do it now while it's still not so well-known!
Take Some Amazing Pictures!
Throughout the route, you will get some perfect photo opportunities. You are going to be high up in the Andes so obviously have some amazing landscapes around you for the backdrop of your pictures.
The archaeological site is also something special that you can capture, and don't forget the quaint villages you'll pass through and the family you will stay with if you do one of the longer version. You'll definitely want some reminders of the evening you spend with them. The views of the Sacred Valley and the snow capped mountain are also sights to behold.
See Something Different to Other Inca Sites
At Huchuy Qosqo you will see something unique; a two-story building that was extremely rare back in the Incan times. You will note that all sites have something that sets them apart from the others, and at Huchuy Qosqo, this is it.
It's quite incredible to think that all those thousands of years ago something like this was constructed in the middle of the hills, and still stands in its same glory to this day. When you enter the building and stand inside you will really feel like you've been swept back in time!
Experience Different Climates
It's a great opportunity to experience a few of Peru's many micro-climates. It has more than most countries in the world and you can often witness a few just in one day. Along this route, you will feel a little chilly in the morning but will have your breakfast and hot drinks to warm you up!
You will then start to get warmer as you walk, but will head up to the highest point in the mountains where you will certainly feel the temperature get a little colder. Once you get to the site itself, you are in the open and the sun tends to shine through. Finally, as you head down from the site you will feel it get very warm as we head to Lamay, in the middle of the Sacred Valley, and watch the herds of llama peacefully graze. At this point you will surely see why the Incas named this valley "Lamay"!
Learn More About Incan History
Of course, visiting all the other more popular sites around the city will mean that you'll get a pretty good idea of who the Incas were and what they did. While doing this trek, you'll get to learn even more!
For a history buff, this is a great trek to add to your knowledge and see another side of the Incan culture. For construction fans witnessing more of their incredible architecture will surely knock your socks off. And for the nature lovers we gurantee awe at every step. This trek has something for everyone.
Best ITINERARY for the Huchuy Qosqo Trek to Machu Picchu!
DAY 1: CUSCO – PATABAMBA – HUCHUY QOSQO
Your Andean adventure begins at 6 am when we pick you up at your hotel and then we drive in our private transport to the village of Patabamba (3,800m/12,467ft), only 1 hour from Cusco. Once we arrive, we put our backpacks on and get ready to start a gentle hike uphill for the next 3 hours to get to the highest point of the trek (4,200m/13,779ft). From there, we have fantastic views of the surrounding snow capped mountains and valleys. We descend towards the village of Pucamarca and spend time for a tour of the Inca ruins located here. 
From there, we follow a section of the original Inca trail into the Inca city of Huchuy Qosqo. There, we have time to explore the city and then we head to our homestay. Here, your guide will introduce you to the local family who will show you to your room for the night and the bathroom with a proper toilet. You will see all the amazing views of the surrounding areas and the Inca city.  By late afternoon, you will enjoy your tea, and later have dinner with your local family! In the evening, you will have the opportunity to enjoy the sky full of brilliant stars, far from the light pollution of any city and see the Inca constellations which your guide will show you.
Meals included: Picnic lunch – Afternoon Tea Time – Dinner
Accommodation: Homestay at a local family's home with a proper toilet
Distance: 13kms/8 miles approximately
Difficulty:  Moderate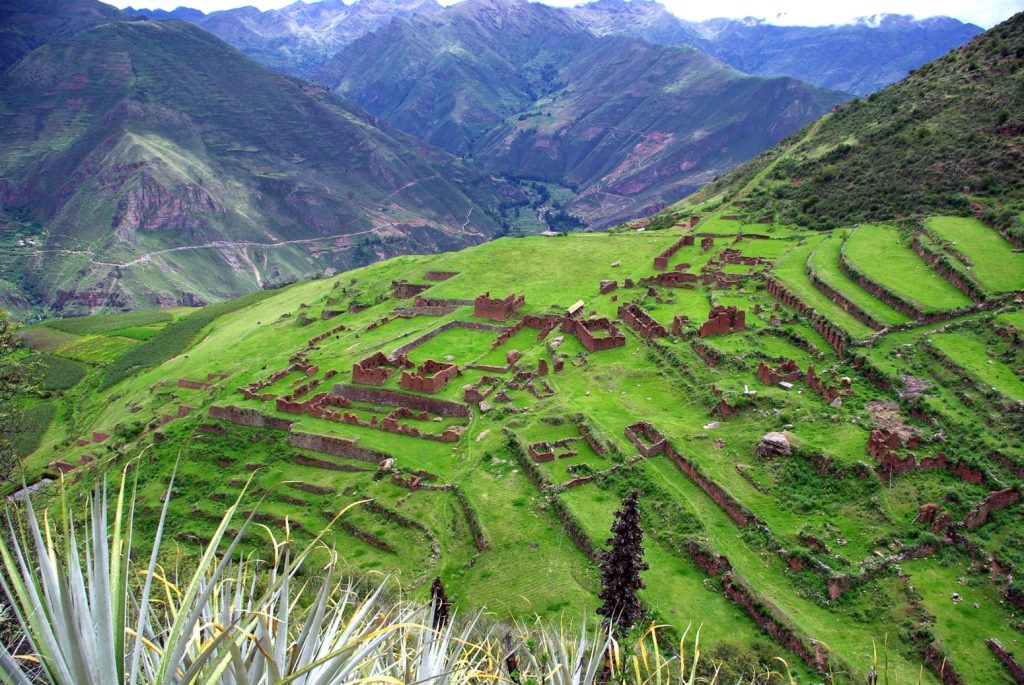 DAY 2: HUCHUY Q'OSCO – OLLANTAYTAMBO – AGUAS CALIENTES
After a delicious breakfast, there will be a guided tour of the Huchuy Qosqo Inca City, in which you will discover amazing Inca buildings, sacred temples, farming terraces, storehouses and water channels. Your guide will tell you about the fascinating history of Huchuy Qosqo and how it changed the course of Inca history! After you have had time to explore everything, we head downhill for 2 hours to Lamay. Our private van will take you to Urubamba, city where we will have lunch.  
Afterwards, we head to the archaeological site of Moray also known as "The Greenhouses of the Incas," which is a unique and fascinating site, built prior to the Incas.  Different levels of terraces are carved into a huge basin, part of which was further excavated by the Incas. The terraces have varied microclimates, depending on how deep into the bowl they go. They were used by the Incas to experience amd discover the optimal growing conditions for their crops. After you have time to enjoy and explore the site, we continue driving towards the colonial town of Maras and to the Pre-Inca Salt Mines called "Salineras". The saltpans and their harvesting methods have been passed down through the generations and have remained true since before Inca times. A hot spring at the top of the valley discharges a small stream of heavily salt laden water, which is diverted into saltpans and evaporated to produce salt. This is one of the few places in the world where you can find naturally pink salt!
Then, we continue our journey to Ollantaytambo where we will explore the stunning astronomical Inca City of Ollantaytambo. After dinner in a restaurant, we take the 7:04 train to Aguas Calientes, where we spend the night in a hotel.
Meals included: Breakfast, Lunch & Dinner
3* Accommodation: Hotel Ferre´ Machu Picchu 
Distance: 7kms/4.3 miles approximately
Difficulty: Easy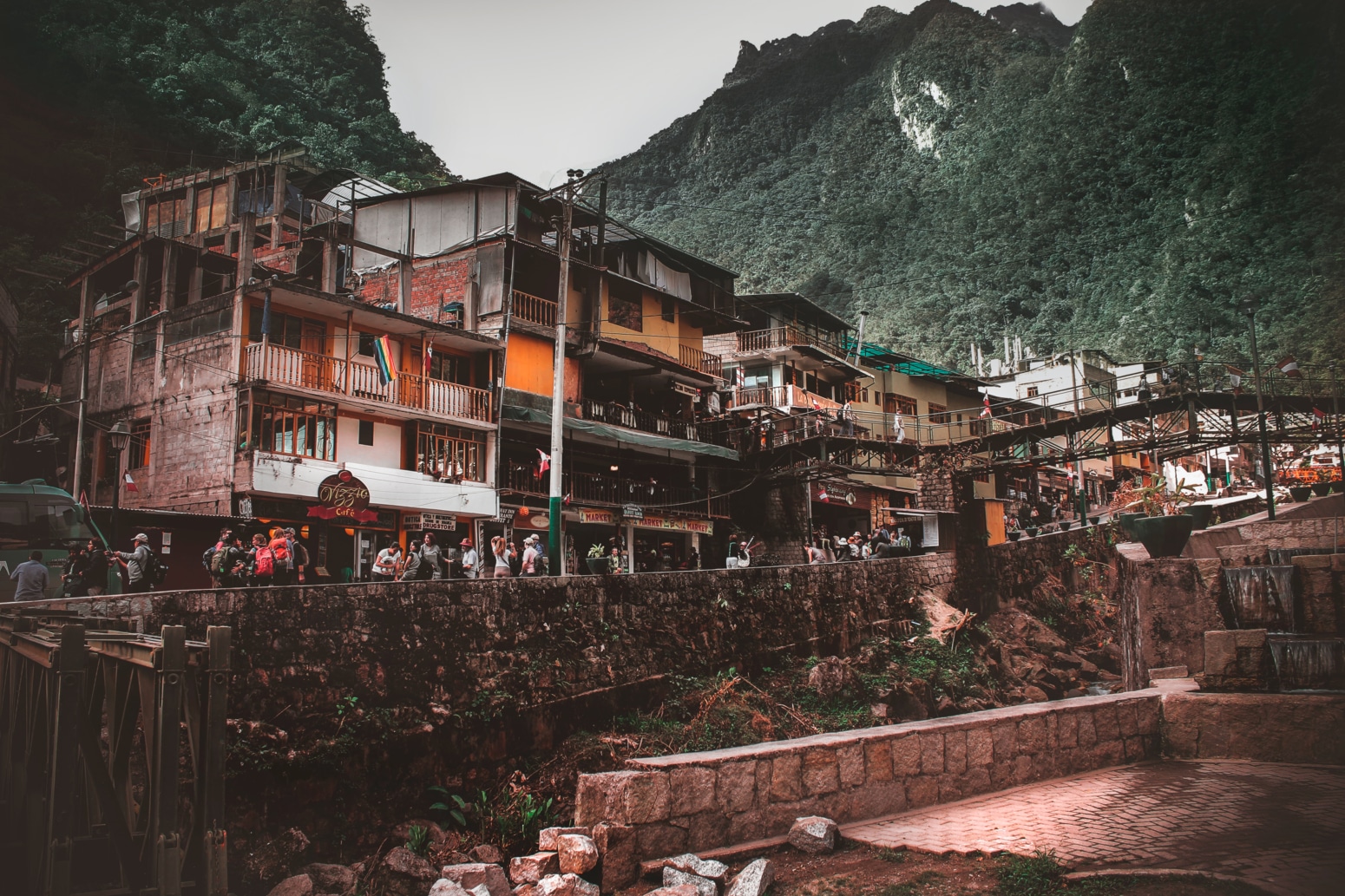 DAY 3: AGUAS CALIENTES – MACHU PICCHU – CUSCO
This is the day you've been waiting for! After an early breakfast at your hotel, you'll take one of the first busses up to Machu Picchu, so that you can be there to witness the sunrise over the majestic citadel. It is a truly extraordinary site and not something you'll want to miss! Your guide will give you a tour, which takes about two hours. You will see most of the important parts of Machu Picchu Citadel, and learn about how Machu Picchu is divided into three sectors: agricultural, residential and religious.
After your tour, those who have booked in advance for an extra hike up Huayna Picchu will have time to enjoy those views on their own. When you have had your fill of the exceptional views of Machu Picchu, you will take the bus back down to Aguas Calientes for lunch (not included). Depending on your train departure time, you may also have time for some shopping, sightseeing or a visit to the museum or hot springs.
The Expedition train will take you back to Ollantaytambo at 2:55pm or 3:20pm, following the spectacular Urubamba River. Close to Aguas Calientes, the canyon is narrow and the river has many beautiful sections of whitewater. You can also see Wiñay Wayna from the train, if you look up high on the steep canyon wall! Back at Ollantaytambo, your driver will meet you at the exit from the train station to take you back to your hotel in Cusco in our private vehicle. You can expect to arrive at your hotel by 7:00pm.
Meal included: Breakfast
Difficulty: Easy
***IMPORTANT:
You can upgrade to the Vistadome Train for the same times, 2:55 or 3:20, 4:22, or 4:43pm. The cost is $67 USD.
Early trains can be organized by request and it has to be done by booking time.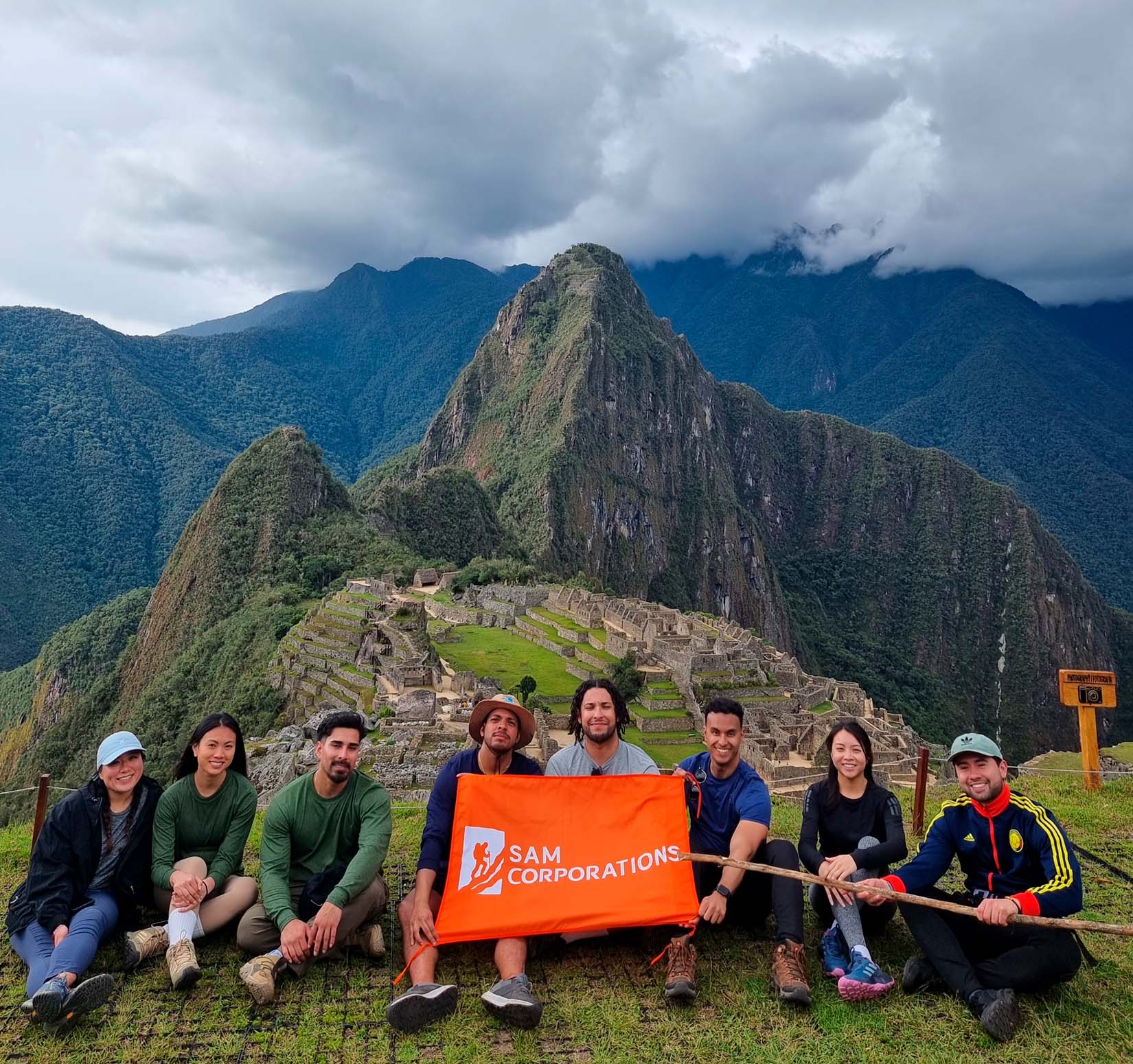 Best Time of the Year for the Huchuy Qosqo Trek
There are two main seasons in the sub Peruvian Andes:
The dry season runs from late April through to early October.
The wet season starts mid to late October and ends in April.
But, When is the best time of the year to do Huchuy Qosqo Trek to Machu Picchu?
The trek can technically be completed all year round, the peak trekking season to Machu Picchu occurs during the dry season and is busiest between May and September. So, the best time of year to do treks is from the shoulder of wet months March/April all the way through to the shoulder of dry months October/November.
Overall, the Huchuy Qosqo Trek is a memorable, challenging, and jaw-dropping hike that any outdoor or adventure enthusiast would love. If you're looking for an experience you'll never forget, and landscapes like none other, the Huchuy Qosqo Trek definitely won't disappoint!